Some more images have surfaced online of one of the three ill-fated 2009 Gibson signature models for Jimi Hendrix.
Taken seemingly from the factory floor, the photographs show production work on the more modern of the two models, which imagined how Hendrix would have spec'd out a guitar had he still been alive.
The first partnership between Gibson and Authentic Hendrix was notoriously badly received. With the guitars being made by Gibson, some were expecting the brand to recreate perhaps Hendrix's Flying V or his Gibson SG. But the three guitars announced in 2009 were two heavily inspired by a Fender Stratocaster, and one more 'modern' S-type complete with a double-locking vibrato unit.
Backlash was swift and severe from Hendrix and Gibson fans. The stepping over into what was basically Stratocaster territory from Gibson seemed crass to many, and just days after the announcement of the line all mention of the guitars was excised from Gibson's online presence.
The hasty cancellation of the line wasn't enough, however, to stop some guitars leaking out into the world. A specimen of the black Stratocaster-style instrument made it into the hands of The Trogly's Guitar Show a while back. Trogly also hunted down a hardcase for the modern S-type.
The new images were sent in by a reader to Guitar World, and show the incredibly rare sight of the modern S-type Jimi Hendrix signature fully assembled. Note the backwards-slanted bridge pickup: this was there to mimic how the pickup would be slanted for the left-handed Hendrix.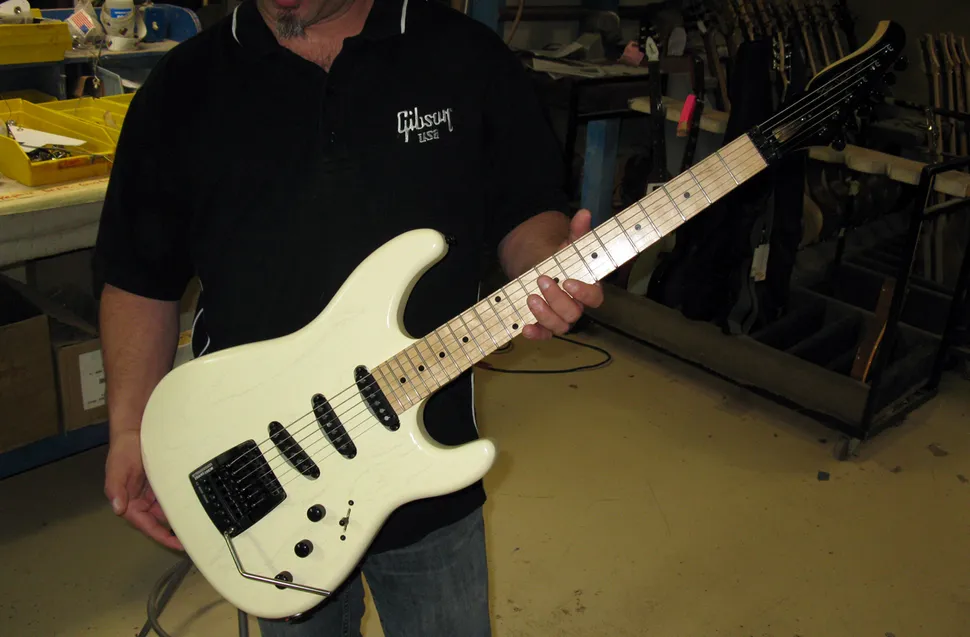 There are also some photos of the unfinished body of the guitar, showing off a huge vibrato route for the Steinberger TransTrem.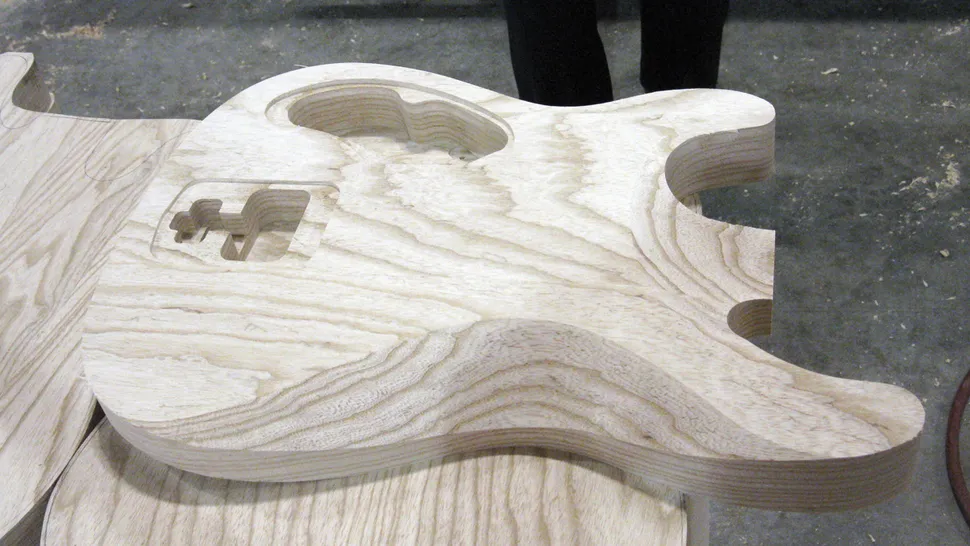 Thankfully, it seems Gibson has learnt its lesson from the trainwreck that was its first Hendrix signature guitars, and has more recently released a set of instruments in tribute to his SG and Flying V.